---
September 24, 2013
It's almost time for basketballs bouncing on the hardwood and sneakers squeaking in the gym. But now is the time for coaches, point guards, post players and equipment managers to get geared up.
In a game of inches, enhancing performance through equipment could be the difference between sinking the winning shot or committing a costly turnover. Here is a simple guide to help boost your contributions.
Footwear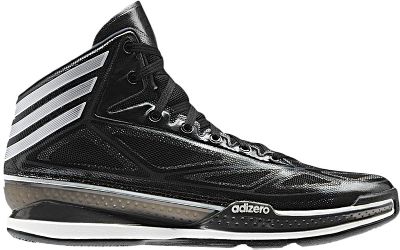 Footwear manufacturers have followed the weight reduction trend. The new adidas Crazy Light 3 ($139.99 MSRP) is just 9.3 ounces, making it the lightest basketball shoe on the market. Named for the former NBA MVP, the Rose 773 ($109.99) features a SPRINTWEB and an articulated forefoot that lets you feel the increased quickness in every step.
Nike is the dominant brand in basketball footwear. The two highlighted models for this year are the Zoom Soldier VIII ($124.99) and sixth generation of the hot-selling Hyperdunk ($139.99) with Flywire technology and basketball-specific cushioning. For the first time ever, Jordan brand shoes are available to Team Express and select team dealers. The new Prime.Fly ($115.99) is the featured model.
While newer to basketball, Under Armour has made immediate strides with its Anatomix Spawn ($99.99) and Spine Predator ($89.99).
Socks are often overlooked, but they are critical to overall footwork. New antimicrobial moisture management helps keep players cool and prevents feet from slipping. Nike's Air Jordan Dri-Fit Crew sock ($15.99) is a worthy recent addition.
Turned ankles can sideline a player or minimize productivity. The most popular brace among athletes, trainers and coaches is the adidas SpeedWrap adiZERO ($29.99).
Accessories
Basketball is a contact sport. Protective gear is now commonplace with all major manufactures producing padded compression shirts and shorts. McDavid has become an major player with its patented HexPad Technology integrated into a wide array of arm sleeves, ankle and knee braces.
Practice makes perfect and training aids advance that process. KBA Heads Up Glasses ($4.99) sharpen dribbling and ball handling, aiding confidence when facing active defenders. Shooting Gloves ($12.99) assist with hand positioning to sink jumpers and the Shooter's Ring ($17.99) creates a smaller rim to promote more accurate shots.
Kevin Udell is Vice President of BasketballExpress.com and TeamExpress.com, which outfits teams at competitive prices on 50,000-plus items from adidas, Easton, Louisville Slugger, Nike, New Balance, Rawlings, Reebok, Wilson, Under Armour and other premium brands. For more information, please call 866.868.5855.
---
---
---
---
---
---